As you walk away, a glint of... flame? catches your eye. You approach it, and see another melcey, but this one is... burning the foliage.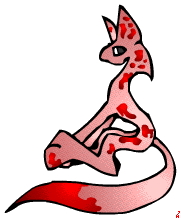 He fliks his ear back, and looks at you for a moment, then goes back to his 'clearage'. You walk off, and as you leave, a sign catches your eye. It's his info...
Crag Siso's stats
Name: Crag Siso
Meaning: Dull Embers
Gender: Male
Theme: Fire
Litter: 75
Parents: VyrorXSotana
Mate: none
Homeland: Arborwin Adoptions
Pack: none
You read the sign carfuly, and then, you see an orange and green melcey watching you. She reminds you of a pumpkin, oddly enough.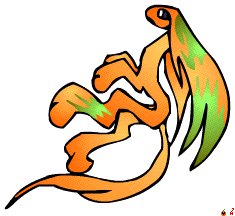 She cocks her head to the side, long ears flopping, and black eyes shining. You walk over, but she still does not smile. "Hello!" you greet her, and she nods. "...hi." you blink. She's not to talkitive, is she. You ask her name, and give her yours. "I'm... Cália Tova." she says, a small grin appearing. There is a moment of awkward silence, then she finally speaks without a que. "It's getting dark. You can stay with me." You do so, and, after a good nights sleep, feel much better. Cália bids you farewell, and you set off again.
Cália Tova's stats
Name: Cália Tova
Meaning: Life Bird
Gender: Female
Theme: Life
Litter: Halloween (78)
Parents: Wild
Mate: none
Homeland: arborwin Adoptions
Pack: none