Kimahri introduces you to this group of Krits. "That is Ryle, he is of type Pale." he says, pointing at the peach-toned Krit with the nast smirk on his face. "Little black Krit is Deya of Darkness, and green Krit is May. She is Earth." you smiles at all of them, and give your name. "Two more Krits live over there," Ryle says, pointing to the south.
You go in the direction Ryle told you too, and sure enough, two more Krits are there.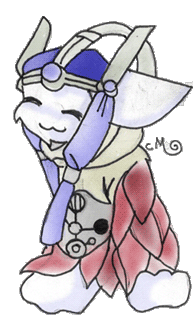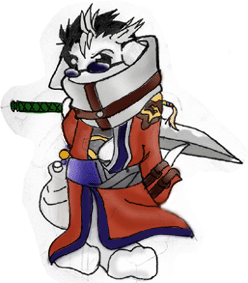 The one with blue hair walks over. "Hello," he says in a soft, gentle voice. "My name is Braska, I am of the White type. If you like, you may visit my mate
Sahlay
. " he points at the other Krit. "That's Auron. He's a fully. The next creatures live over there, if you are interested." he points to the south-east, and bids you farewell. You leave.