You leap up, startled. You must have tripped. You turn, and look around. There sits a little... thing that looks up at you, dark eyes wide. "Is you's being okays?" it asks, head tilted to the side. You nod slowly. "Good. Noan will show yous around.Me's Noan." you give the curious little creature your name.
Name:Noan
Gender: Male
Number:m9
Parents:m7&f2
Mate: none yet
Group: none yet
Speicie: Neb
Noan trots along ahead, smiling broadly. Three figures sit by a patch of grass, and they seem to be talking happily. Noan introduces you to them, one by one.

"This is Kii. He not very talkative. Next thingie is biiig! Be carefuls, or he might bite..." just as Noan finishes, something that looks waaay too big to be a Neb comes crashing down.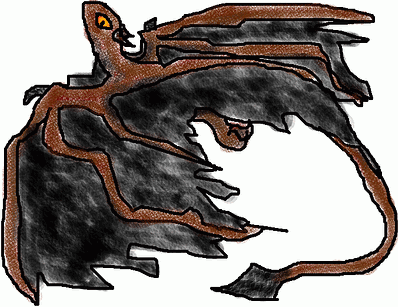 Noan just stands there, eyes wide. In a very small voice, he says, "That ish Syncopha. He big Neb, new here too. He watch over Kii and me." Syncopha makes a chuckling noise, and flys off. Noan shakes hishead."Next can introduce himself. Me needs some water..." Noan leaves you to continue wandering, until you come across something that is NOT a Neb.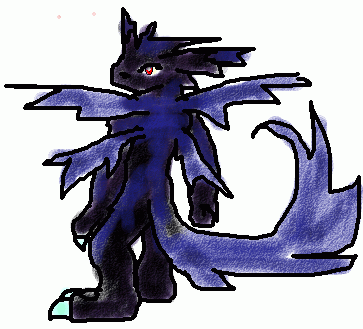 "Hello, wanderer. My name is Kilmaruu, and I am a Kybin. Now, if you want to continue, the trail goes off that way..." he wanders off himself, leaving you no option other than to go off.